RELIGION
The Rev. Bill Hybels, an evangelical pastor who founded Willow Creek Community Church 42 years ago, announced Tuesday that he was retiring six months ahead of schedule.
Hybels, who has repeatedly denied the allegations of sexual misconduct, spoke to church members during a Tuesday night meeting at the church's main branch in South Barrington, Illinois. (See the video here.) Hybels said he was "grieved" by how the controversy surrounding him was hindering the church's ministries. Since May 2012, he had indicated that he planned to retire as lead pastor in October 2018. But he decided to move that date up and step away from other church responsibilities, he said, in order to allow the Willow Creek congregation to "flourish."
He also said again that the accusations against him were "misleading" or "entirely false" and that an outside investigation had found no evidence of inappropriate behavior. He did acknowledge, however, that he had too often placed himself in "situations that would have been far wiser to avoid" and had been "naive" about the dynamics those situations created.
"I realize now that in certain settings and circumstances in the past, I communicated things that were perceived in ways I did not intend, at times making people feel uncomfortable," Hybels said. "I was blind to this dynamic for far too long. For that, I'm very sorry."
In March, the Chicago Tribune published the allegations of several women who accused Hybels of behaving inappropriately with them during encounters that stretched back to the 1990s. The behavior allegedly included lewd comments, extended hugs and, in one case, an unwanted kiss and an invitation to a private hotel room. Another woman told the Tribune that she had a consensual affair with Hybels, although she later retracted the claim.
Willow Creek Community Church says that it conducted multiple investigations into those allegations, starting in 2014. These included an outside inquiry that the church commissioned from a Chicago law firm. The investigations all cleared Hybels of any inappropriate behavior. But a group of former church members and leaders in the Willow Creek community were dissatisfied and are demanding more scrutiny.
Willow Creek has not made the full report from the law firm's investigation public. The church explained on its website that the report was shown only to church elders because the 29 people interviewed had been assured that their conversations would be kept confidential.
Church elders didn't inform the broader congregation that these investigations were taking place. The statement on the website says that since the results were negative, it would have been "dishonoring" to Hybels if they had shared the "false allegations."
Hybels is a prominent leader within American evangelicalism. He helped Willow Creek grow into one of the country's largest megachurches, with seven satellite sites. The church also has international reach through the Willow Creek Association, a leadership training initiative that has ties to more than 11,000 churches worldwide. More than 25,000 people attend services at the church's main campus in South Barrington on any given weekend, the Tribune reports.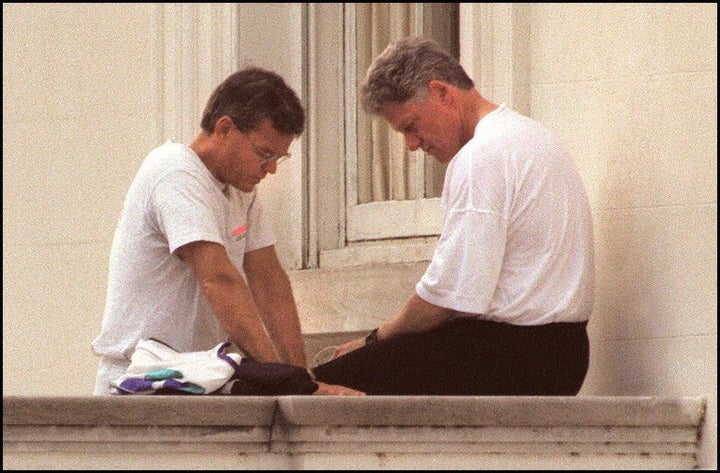 Larson told congregants at Tuesday's gathering that she is "extremely grateful" for Hybels' legacy and that the church is working on an "appropriate way" to honor him and his family in the future.
She also said that some of the women who brought the accusations against Hybels were once her own mentors. And she acknowledged that many of the women in the congregation may feel "confused or frustrated" by the recent events.
"Some of the language you have heard in the media does not resonate with your experience or what you know to be true of our church. I want to assure you we can at the same time respect someone's story and stand up for our own," Larson said.
"We're all going to need time and space to process."
Source: Megachurch Pastor Abruptly Retires After Allegations Of Improper Conduct Go Public | HuffPost